Inn At Playa Del Rey - Los Angeles
33.9616

,

-118.44532
Los Angeles

,

United States

|
258US$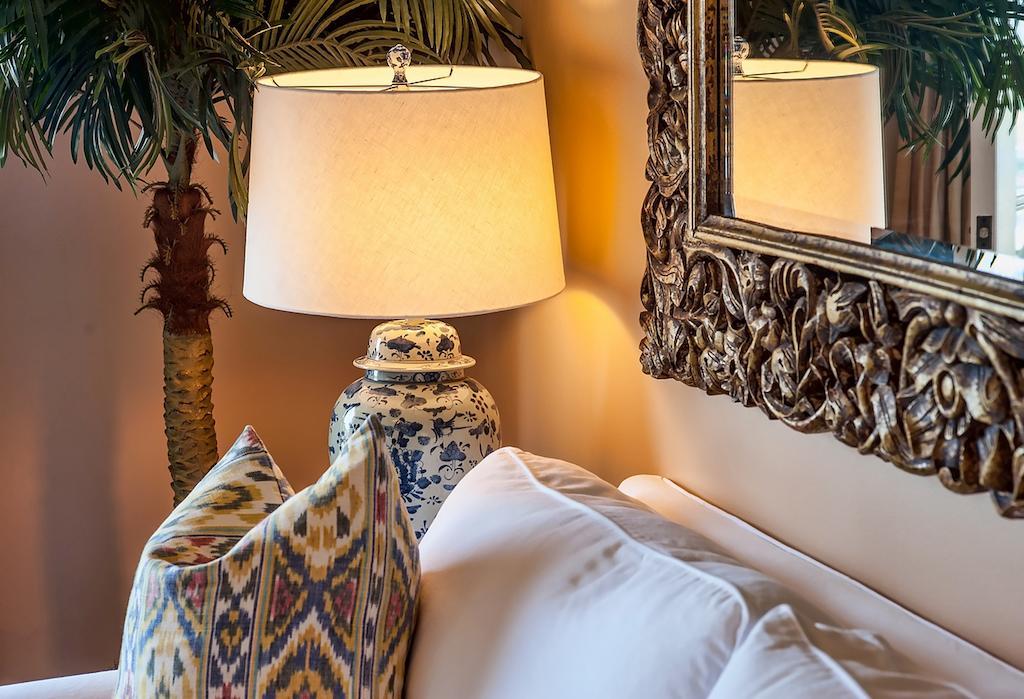 Address
435 Culver Boulevard
,
Los Angeles
,
California
,
United States
,
90293
, California
Overview
Featuring free parking, a sun terrace and a picnic area, 3-star Inn At Playa Del Rey is set within 0.8 miles from Playa Del Rey Beach in Los Angeles.
Location
The Inn At Playa Del Rey is a 10-minute drive from Ballona Creek Bike Path. The beach is within 1.5 miles from the inn. You can easily find the 3 - acre Culver West Park 2.1 miles of the hotel.
Vista Del Mar / Culver bus station is located 10 minutes away from the property on foot. Los Angeles International is the nearest airport, approximately 0.5 miles away.
Rooms
In-room entertainment includes television and radio, the room also have a coffeemaker and an iron for self-catering. The private bathrooms have a spa bathtub.
Eat & Drink
You may walk 5 minutes to Prince O'Whales or eat by The Tripel, located in 700 feet away.
Internet
Wireless internet is available in the entire hotel for free.
Guest Parking
Public parking is possible on site for free.
Number of rooms:   22.
Facilities
Most popular facilities
Food/ Drinks
Welcome drink
Picnic area/ Tables
General
Wi-Fi
Parking
24-hour services
Food/ Drinks
TV
Elevator
Meeting facilities
Services
Dry cleaning
Welcome drink
Happy hour
Dining
In-room breakfast
Picnic area/ Tables
Business
Business center
Fax/Photocopying
Facilities for people with disabilities
Spa & Leisure
Beach access
Beach umbrellas
Sun terrace
Garden area
Leisure/ TV room
Room view
Sea view
Garden view
City view
Mountain view
Room features
Air conditioning
Heating
Terrace
Garden furniture
Good to know
Check-in
from 16:00-22:00
FREE
Check-out
until 11 am
FREE
Children & extra beds
There are no cribs provided in a room. 
Pets
Pets are not allowed.
Rooms and availability

Shower

Heating

Air conditioning

Bed options:

Max:

2 persons
City view

Shower

Heating

Bathtub

Air conditioning

City view

Shower

Coffee machine

Bathtub

Balcony
Location
435 Culver Boulevard
,
Los Angeles
,
California
,
United States
,
90293
, California
City landmarks
Nearby
Restaurants
Park
Playa Del Rey Beach
4400 ft
Washigton Blvd. & Dell Ave.
Venice Canals Walkway
1.9 mi
6660 Esplanade Place
Del Rey Lagoon Park
2100 ft
Playa Del Rey
Ballona Wetlands Ecological Reserve
3500 ft
Event hall
Knights of Columbus
3800 ft
Beach
Muscle Beach Venice
2.4 mi
9045 Lincoln Blvd
Otis College of Art and Design Gallery
1.5 mi
Beach
Lighthouse Street Beach
1.0 mi
13196 Bluff Creek Drive
Playa Vista Sport Park
1.1 mi
Audubon warbler topiaries
1.1 mi
13300 West Jefferson Blvd
Ballona Freshwater Marsh
1.1 mi
Marina
Marina del Rey Harbor
1.3 mi
Store
Bristol Farms Westchester
1.5 mi
Ballona Creek Bike Path
1.5 mi
Marina del Rey Holiday Boat Parade
1.3 mi
Parking area
Turo - Valet Division Los Angeles
1.5 mi
Market
Westchester Farmers Market
1.5 mi
Church
Westchester Church of the Nazarene
1.5 mi
Congregational Church of the Messiah
1.5 mi
14014 NW Passage
Marina Athletic Club
1.5 mi
Square
Fisherman's Village
4.1 mi
Restaurant
Senor G's Restaurant
600 ft
Restaurant
Tanner's Coffee Co
1400 ft
Getting around
Airports
Los Angeles International

(LAX)
4.2 mi
Train
Wilshire / Western (LACMTA station)
11.3 mi
You can book a shuttle, once your reservation is complete.
Reviews
Carl

chilled-out base for exploring los angeles. we really loved location and views. we ate at the rustic restaurant near to the hotel.

Daniel

Staff was friendly, and the room was luxury. The location was great, with Caffe Pinguini nearby, where we could eat. We really enjoyed our 2-nights stay.

Harold

I visited that hotel before and I enjoyed service and food. I think, I can't wait to go back.

missing

It was a very friendly, homely environment.The staff were all very pleased to help, and small touches such as home made cookies on arrival, free bikes to hire and chesse and wine every evening was lovely. The view from the balcony is stunning, with wildlife everywhere. The hotel is so close to a beautiful quiet beach, but also a short bike ride from the bustling santa monica pier. Very nice restaurants nearby at the Marina too.

missing

I liked the details. Especially the roses on the breakfast tables. When, on our second day, one of the vases was just leaves, no rose, I missed the rose (the situation was the same the next day with that vase -- just leaves). I also liked the staff -- very accommodating, especially Nicole and Alison, who is a dead ringer for Emma Stone! I found the room just beautiful, totally relaxing. And we had a ball with the bikes at the beach!

I wish the marsh had a few more things -- birds, squirrels -- to look at through the binoculars. Nothing else I can think of!

missing

The Inn was a delightful surprise. Beautiful decor, lots of amenities and wonderful staff. Nicest place I have ever stayed in US and we plan on going back next year for longer stay.

missing

Quiet location but conveniently near the airport, friendly atmosphere, breakfast included in price, free parking

missing

Everything is wonderful. Probably the best hotel in Los Angeles. Service is great, staff are very very helpful, breakfast is wonderful, complementary evening wine and cheese is so good, location is perfect, rooms are very comfortable, lounge, views are restful, decor and style are welcoming, and free parking too.

missing

The Inn is a delightful place. We thoroughly enjoyed our visit, convenient to LAX, easy access to beach, bike trails, comfortable rooms, good breakfast with coffee as early as 6 a.m., warm/inviting atmosphere, wine/snacks in the afternoon, helpful staff. All good.

missing

Helpful staff. Bikes to use at no extra charge. Near the beach bike path. Nice common areas - lounge, balcony overlooking the wet lands Great food included in the price - breakfast, cookies and cakes for afternoon tea, plus pre-dinner cheese and wine.

missing

Service and design of the hotel and the cooked breakfast

close to a noisy street but quiet during the night

missing

Good staff and breakfast

Well overpriced for what it is sorry but it is not a £200 a night location service or room!!

missing

everything - But shame we missed the cocktails location for lax absolutely perfect

missing

Ambience and design of our suit were really super!

missing

Perfect quiet stay, nice upgrade!

Bikes in poor condition, but they promised to fix it immediately.
FAQ
What landmarks can I find in vicinity of Inn At Playa Del Rey?
Staying in Inn At Playa Del Rey, you shouldn't miss Los Angeles's main landmarks such as Playa Del Rey Beach (0.8 miles), the 3 - acre Culver West Park (2.1 miles) as well as the jesuit Loyola Marymount University accessible with a 10-minute drive.
Is there parking at the At Playa Del Rey?
Yes, the At Playa Del Rey features parking available on site.
What are our dining options during the stay in the 3-star Inn At Playa Del Rey Los Angeles?
Unfortunately, the 3-star Inn At Playa Del Rey Los Angeles does not offer on-site restaurants, but guests can dine just outside the property in bar The Tripel located 700 feet away.
Can I have breakfast at Inn At Playa Del Rey?
Yes, guests of Inn At Playa Del Rey can enjoy buffet breakfast served daily in the lobby.
What time is check-in and check-out at the Los Angeles hotel?
Guests of the Los Angeles hotel can check in from 4 PM to 10 PM and check out from 11 AM.
Which amenities are included in the rooms of the Los Angeles inn?
Each room at the Los Angeles inn offers a flat-screen TV with satellite channels, some units feature private bathrooms along with a spa bathtub and a walk-in shower.
Does Inn At Playa Del Rey Los Angeles offer facilities for business travelers?
Inn At Playa Del Rey Los Angeles conveniently features computers and a photocopier as well as a business center on-site.